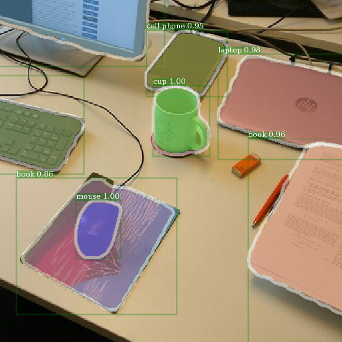 News
25 April 2018
B.Sc. Héctor Laria Mantecón and B.Sc. Aditya Kaushik joined the CBIR group as a summer interns.
9 April 2018
B.Sc. Phu Pham joined the CBIR group as a summer intern.
2 January 2018
D.Sc. (Tech.) Mats Sjöberg and B.Sc. Tzu-Jui "Julius" Wang joined the CBIR group.
1 January 2018
Three new projects started: H2020 MeMAD and Academy of Finland-funded projects DeepGraph and AIROBEST.
We develop novel machine learning methods for automatic multimedia analysis and retrieval. Our main focus is on deep learning techniques including convolutional and recurrent neural networks.
Recent research topics have included:
Video and image captioning
Visual saliency and gaze tracking
Movie affect and mood prediction
Object and action recognition
Visual concept detection
Current
2018-2019 DeepGraph (Academy of Finland)
2018-2020 MeMAD (EU H2020)
2018-2021 AIROBEST (Academy of Finland)
Past
COIN 2012-2017 (Academy of Finland)
UI-ART 2008-2012 (AALTO MIDE)
Next Media 2010- (Tivit ICT SHOK)
CoBaSiL 2010- (Academy of Finland)
2011- Multimodally grounded language technology (Academy of Finland)
2012- Annotation and indexing of audiovisual media data (Academy of Finland)
2011- Augmented Science Guide / PI3 (EIT ICT Labs Smart Spaces TAL)
2012- Cross Linking Visual Information (EIT ICT Labs Future Media & Content Delivery)
D2I Multimedia services 2012- (Tivit ICT SHOK)
PinView 2008-2011 (EU FP7)
Image Based Linking 2009-2011 (Tekes Ubicom)
Diem/MMR 2008-2011 (Tivit ICT SHOK)
NewSAR 2006-2008 (Tekes)