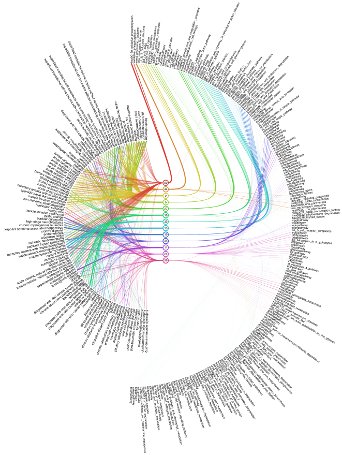 Researchers




Samuel Kaski
Professor, PI



Aki Vehtari
Professor, PI



Hiroshi Mamitsuka
FiDiPro Professor, PI



Markus Heinonen
Research fellow



Amauri Souza
Postdoc



Louis Filstroff
Postdoc



Tejas Kulkarni
Postdoc



Nitin Williams
Postdoc



Pierre-Alexandre Murena
Postdoc



Susanne Merz
Postdoc



Osvaldo Martin
Postdoc



Aleksei Tiulpin
Postdoc



Ayush Bharti
Postdoc



Ti John
Postdoc



Coordination




Fang Wang
Coordinator



Doctoral Students




Alejandro Catalina



Mert Çelikok



Alexander Aushev



Tianyu Cui



Alexander Nikitin



Akash Dhaka



Khaoula El Mekkaoui



Kunal Ghosh



Pashupati Hegde



Shibei Zhu



Antti Keurulainen



Joonas Jälkö



Diego Mesquita



Noa Kallioinen



Sebastiaan De Peuter



Mohammad Moein



Petrus Mikkola



Topi Paananen



Lukas Prediger



Zeinab Rezaei Yousefi



Zheyang Shen



Iiris (Routa) Sundin



Nazaal Ibrahim



Anirudh Jain



Sophie Wharrie



Ali Khoshvishkaie



Asael Alonzo Matamoro



Elena Shaw



Trung Trinh



Alex Hämäläinen



Arslan Masood



Yasmine Nahal



Anna Elisabeth Riha



Graduating doctoral students




Pedram Daee, Jussi Gillberg, Ziyuan Lin, Betül Güvenç, Jonathan Strahl, Eero Siivola, Denis Sedov.

Project workers, Interns




Viktoriia Huryn



Eurus-Jiayi Zhang



Nishtha Vaidya



Juho Ylä-Jääski



Haoping Xiao



Daolang Huang



Kimmo Ala-kulju



Yann McLatchie


We are proud to see our alumni working in diverse fields, in universities, research centers and companies.
Alumni who got faculty positions
Alumni (Doctors, Postdocs)
Anton Mallasto, Antti Ajanki, Muhammad Ammad-ud-din, José Caldas, Michael Riis Andersen, Lu Cheng, Yi Chen, Ali Faisal, Elisabeth Georgii, Andrej Gisbrecth, Jouni Hartikainen, Aki Havulinna, Ilkka Huopaniemi, Pasi Jylänki, Suleiman Ali Khan, Juho Kokkala, Jussi Kujala, Gayle Leen, Eemeli Leppäaho, Jarno Lintusaari, Said Maanan, Tommi Mononen, Teppo Niinimäki, Miika Nikula, Merja Oja, Henri Pesonen, Juho Piironen, Tomi Peltola, Xiangju Qin, Tuomas Rajala, Sami Remes, Jaakko Riihimäki, Eerika Savia, Sohan Seth, Tommi Suvitaival, Henri Vuollekoski, Jarkko Venna, Jukka Siren, Olli-Pekka Koistinen, Marko Järvenpää, Neda Marvasti, Homayun Afrabandpey, Charles Gadd, Tuomas Sivula.
Visitors and Former Students
Helena Aidos, Sourangshu Bhattacharya, Sounak Chakraborty, Rohan Chauhan, Elina Eklund, Andrey Ermolov, Srikanth Gadicherla, Nils Gehlenborg, Konstantinos Georgatzis, Muhammad Irfan Khan, Bahman Khanloo, László Kozma, Divyat Mahajan, Srinath Madhwaprasad, Alba Martinez-Ruiz, Pejman Mohammadi, Mekhti Musaev, Apurva Nandan, Maija Nevala, Kristian Nybo, Maria Osmala, Sachith Pai, Maximilian Proll, Inka Saarinen Charlie Rogers-Smith, Max Sandholm, Abhishek Tripathi, Jaakko Viinikanoja, Chiwei Wang, Yusuf Yaslan, Guangyi Zhang, Indrė Žliobaitė, Alina Saaranto, Fabio Colella, Charles Margossian, Braden Scherting, Allok Bhat, Juuso Kylmäoja, Henna Poikkimaki, Andrey Sukhobok, Thong Tran.