We develop new methods for probabilistic modeling, Bayesian inference and machine learning. Our current focuses are in particular learning from multiple data sources, Bayesian model assessment and selection, approximate inference and information visualization. Our primary application areas are digital health and biology, neuroscience and user interaction.
The research group is led by
Prof. Samuel Kaski
and
Prof. Aki Vehtari
and is part of
We also contribute to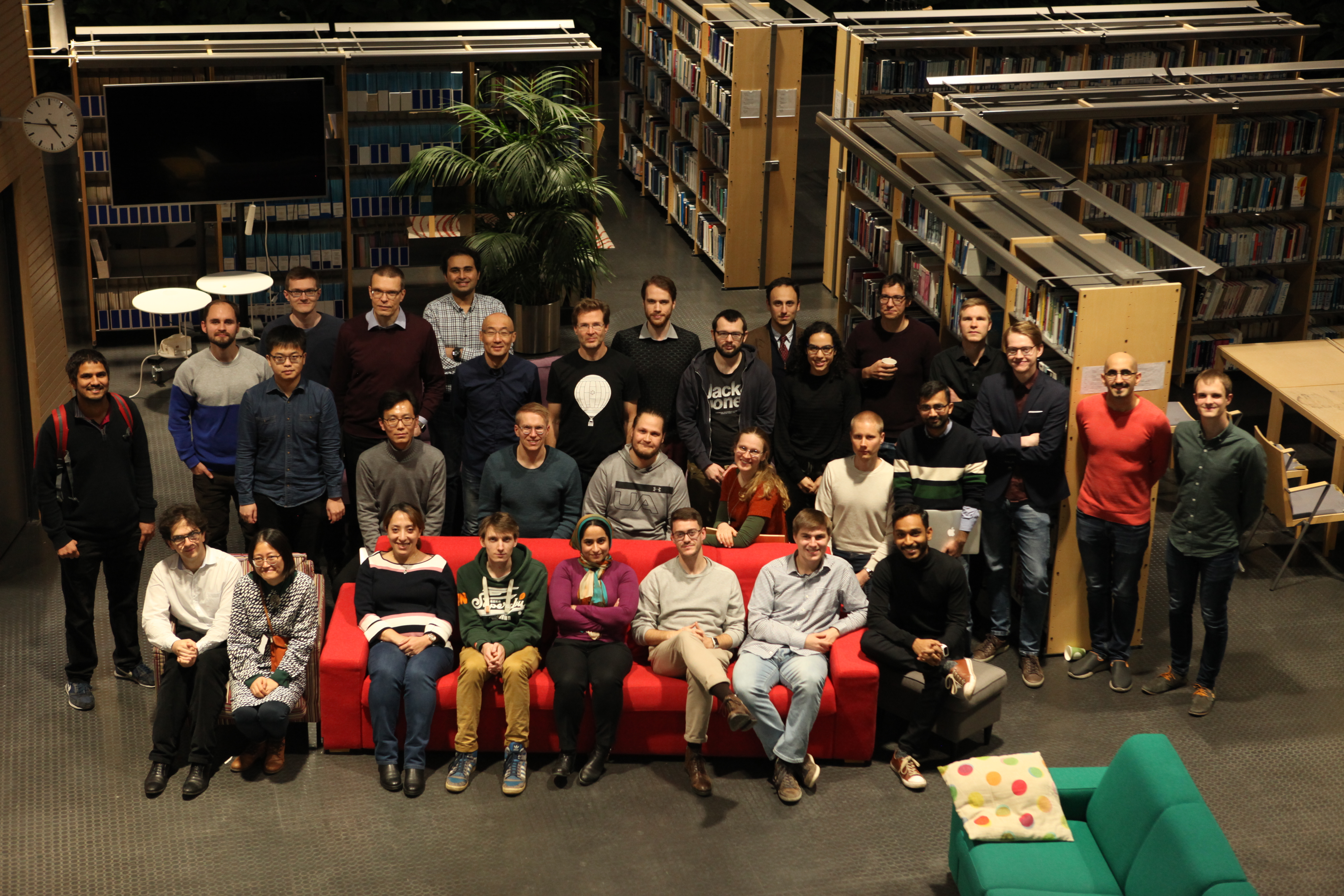 PML group, photo taken November 2019
News
1.4.2020
Noa Kallioinen joined the group as a PhD student. He recently completed a MSc in Cognitive Science at Osnabrück University. Research interests include investigating improvements to practical Bayesian statistics workflows and methods to introduce present and future researchers to Bayesian statistical analysis. Welcome Noa!
27.2.2020
Matthew West recently joined the group as an RSE connected with FCAI. He just finished an MSc in Statistics from University of Glasgow and has previously worked in the LIGO astronomy project in the US. He will be working on a variety of development projects with a focus on improving the long term software sustainability of the groups research output. Welcome Matthew!
4.2.2020
We have two researchers visiting us, Fabio Ferreira and Teddy Groves. Fabio is a PhD candidate at the Department of Computer Science, University College London and his research interest focuses on developing and applying approximate Bayesian inference models for multi-view machine learning approaches in psychiatry. Teddy is a postdoctoral researcher at the NNF Center for Biosustainability in Copenhagen. He works on Bayesian statistical models of metabolic reaction networks. Welcome Fabio and Teddy!